TX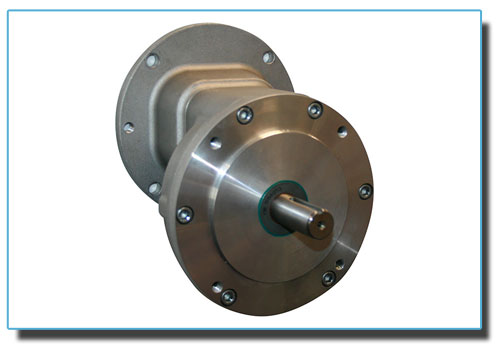 ---
Product Description
Grove Gear's aluminum ratio multipliers are lightweight and paint-free alternative to cast iron options. The dual purpose design can be used as a stand-alone single reduction inline reducer or as a bolt-on to the input of any c-faced gear reducer to multiply overall reduction ratio.
Specification
Available with ratings to 6 HP.
Ratios from 2:1 to 7.2:1.
Standard Features
Aluminum housing.
Factory-filled with premium Mobil Glygoyle 460 polyalkalene glycol lubricant – USDA Class H1 approved.
Viton® double lip seals provide extended life through increased resistance to high temperature, abrasion and chemicals.
C Flange or solid input styles available.
56C - 210TC input/output.
Helical gearing to optimize system efficiency.