Quadro Aluminum Worm Gear Reducers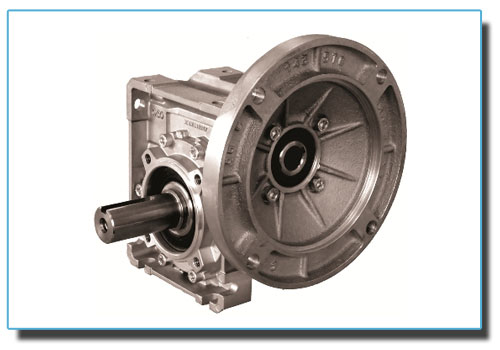 ---
Product Description
When size and weight are critical requirements in your power transmission package, the Grove Gear Quadro Aluminum Worm Gear reducer offers an ideal solution. The Quadro is up to one third smaller than alternatives and features an aluminum alloy housing making it a compact and lightweight solution for difficult installations.
Specification
Center Distances from 1.77" to 3.35"
Four sizes available with ratings to 8 HP
Available in single and double reduction
Ratios from 7:1 to 4020:1.
Standard Features
Unique square design eliminates the need for mounting feet
Available with any combination of Nema or IEC input and output
Factory-filled with premium Mobil Glygoyle 460 polyalkalene glycol lubricant
Vent free design to eliminate leaks
Available pre-assembled with LEESON motors for the perfect GEAR+MOTOR™ package
Mounting dimensions are interchangeable with many major brands
Accessories
Style F - Short Output Flange
Style FL - Long Output Flange
R Reaction Arm