Brake Motors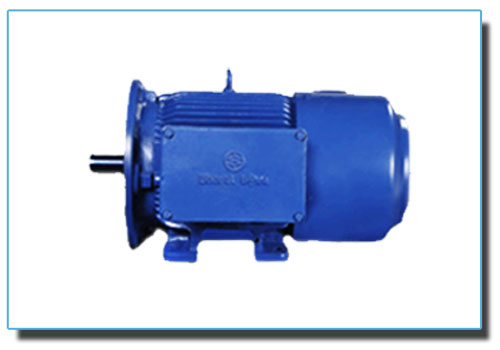 ---
Product Description
BBL manufactures TEFC three phase DC Brake Motors with Type 'MB'. These motors are used for applications requiring positive and instantaneous braking. These motors are 'fail safe', which means that the brake will be applied immediately in case the power supply fails or is switched off.
These motors have a built in rectifier along with a variator for protecting the rectifier as well as the brake coil from voltage surges. The special brake liner used assures consistent braking torque with minimum wear. This leads to almost maintenance free operation. These motors can be offered in various types of mounting. BBL manufactures these motors in frame sizes from 71 to 132M in 2, 4, 6 and 8 pole.
Multi speed brake motors can also be supplied. Motors from 90S to 132M can also be supplied with a manual release arrangement to manually release the brake.
Power Rating : MB 0.25 Kw to MB 9.3 Kw
Frame : 71 to 132
Pole : 2, 4, 6, 8