KS Series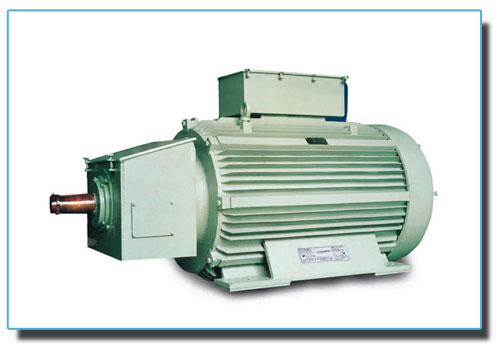 ---
Product Description
Krane series slipring are cast iron/fabricated body, integral feet type motors catering to the crane segment.
Marathon is the market leader in crane duty motor segment.
THE LARGEST AC CRANE DUTY SLIPRING MOTOR IN ASIA HAS BEEN SUPPLIED BY US –
RATING – 860KW,10 POLE, S3-40%, 415V,50Hz, FRAME KS560LX
LOCATION BOKARO STEEL PLANT – 7 NOS.
USES 450 T LADLE CRANE (0.125M / SEC)
Squirrel Cage Crane Duty motors are available in CD series for conventional and VD series for Inverter Fed supply systems.
KSE series caters to CMR duty applications and are used in cement, sugar, paper plants.
Frame size : KS112M – 560 LX
Output : 2 KW / 6 P- 860 KW / 10 P