High Voltage Induction Motors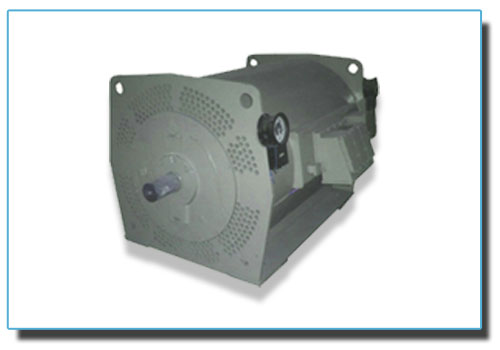 ---
Product Description
The machines comply with IS-325, relevant BS and IEC. The motors can be offered to specific requirements of the customers.
The motors are designed for voltage and frequency as per IS 325. The standard values and the permissible variations are :
Voltage – 2.2 to 6.6 kV ± 10%
Frequency – 50 Hz ± 5%
Motors are also available to suit systems where voltage and frequency variations exceed the standard limits. The rated outputs correspond to the continuous running duty with cooling air temperature of 40°C and site altitudes not exceeding 1000 m. above m.s.l.
Fabricated Robust Steel construction for frames.
Uniform internal cooling circuit.
Axial Cooling for smaller ratings, both radial and axial ventilation for larger ratings.
Basic mounting dimensions as per IS.
Class 'F' insulation system, both Resin rich & Resin poor (VPI) varieties available.
Rotors are dynamically balanced
Rotor bars are brazed with end rings by One Shot Brazing process.
Environmentally friendly motors to meet all Drives
Fault tested Phase Segregated Terminal box.
RTD, BTD, Dial type Temperature indicator available.
Separate Terminal Box available for Neutral point, RTD, BTD termination purpose.
Provision for Magnetic Slot Wedge to improve Efficiency, Power Factor and improve Electromagnetic noise
Provision for special Epoxy paint system