HV Cage Induction Motors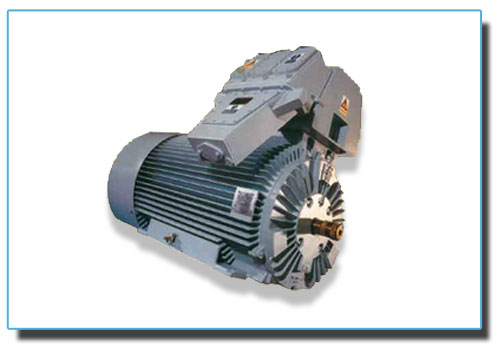 ---
Product Description
Flowpak motors are part of an integrated range of induction machines, manufactured in a modern production facility dedicated to total quality.
Flowpak is a range of totally enclosed fan cooled cage induction motors available horizontally or vertically mounted for connection to supply voltages up to 6.6 kV, outputs upto 800 kW.
The Flowpak2 range has three frame sizes with shaft heights 280, 315 & 355 mm and Flowpak 3 range has also three frame sizes with shaft centre height 315, 355 & 400 mm. Standard designs cover 2 to 10 pole speeds and all sizes / speeds are all sizes/speeds are available with grease lubricated rolling element.
The MARATHON Electric Flowpak range of induction machines has been available for many years and has been widely accepted throughout the world for use in a wide range of arduous industries.
A policy of continuous improvement has allowed the machine to remain competitive in on aggressive international market and the latest developments described in this brochure will secure a future well into the next century
High efficiency – upto 97% (For Flowpak 2) and 96% (Flowpak 3)
Low noise level (MSPL) – upto 85 dB (A) at 1 mt. distance with silence arrangements
Low stg. current – upto 550% for 4 Pole
High torque – 80% Voltage Starting on load "square low" drives
Short manufacturing cycle – 12 Weeks
High flexibility – detailed study of market requirements
Low Cost – Internationally Competitive.